DUFF DREW'S WISDOM OF THE DRUM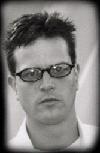 Born in 1966 and playing since the age of 13, Duff Drew is a long term veteran of the Seattle Scene. Growing up a little north of Seattle, his early bands include trendsetting, genderbender glam band THE TRIDS (Lake Hill regulars along with Shadow, Culprit, LipStick and Overlord) and seminal Seattle "Grunge" pioneers, C/Z recording Artists, MY EYE.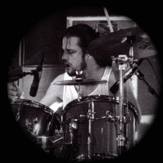 As the Seattle scene exploded Duff found himself playing for as many as 9 acts at one point. Duffs' playing can also be heard with STOMACHPUMP (Penultimate Records), BELUGA (CM Records), Swine before Pearls Comp. (CM Records) TOOTHPASTE 2000 (Parasol Records), Marble (Bedazzled Discs) and Mercury Records recording Artists MANRAY.
One of Duffs' most recent sessions can be heard with DREW PEARCE found on MP3.com. Currently, Duff is busy in the studio recording with a talented vocalist, Eric Coldiron and their band Upper. Upper's debut cd will be release in April/May of this year.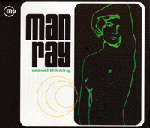 A student of Philosophy as well, receiving two different B.A. degrees in 4 years from Seattle University, Duff has had the opportunity to study drums with some of the best players in the world, they include Chuck Silverman, Will Kennedy, Marc Schulman and Seattle Drum School founder, Steven Smith. Duff's talent and experience has made him a Seattle drummer in demand.
Currently endorsed by Aquarian Heads, Duff is pursuing a stick and cymbal endorsement. Duff continues to play in bands and work as a session drummer. Duff also operates a drum tech service and store, The Drum Den. If you would like to contact Duff e-mail him at DuffDrum@hotmail.com
Also, check out Duff's Links:The Drum Den Rhythm Summit. Toothpaste 2000 is also being featured on emusic.com.
-AG